PiCoMap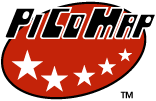 PiCoMap™ allows students to create, share, and explore concept maps on their Palm OS computer. This program allows users to create multiple nodes and relationships leading to elaborate concept maps for brainstorming, visual outlining or assessment purposes. PiCoMaps can also be beamed to other students and the teacher. PiCoMap can be used in classrooms for brainstorming, visual outlining, and assessment purposes, among other applications.
System Requirements:
Palm OS 3.5 - 5.0 (Palm OS 4.1 - 5 recommended).
Windows 98 or higher, running Palm Desktop 4.0.1 or higher (Palm Desktop 4.1 recommended).
Macintosh OS 9.x or OS X running Palm Desktop 4.1.
74KB memory on handheld needed
For More Information and Downloads:
PiCoMap is now available

as part of GoKnow's Handheld Learning Environment. More information on this suite of handheld computing tools, as well as other handheld computing resources, product tutorials, and product support, are available at GoKnow, Inc.

Hi-CE is creating handheld resources for other operating systems, including Windows CE (Pocket PC). For information on these tools, or information on the creation or application of our Palm OS computing tools, visit our Handheld Computing Website

.